Who I Am
I am Gary Kirsh, an Oracle Applications Technical consultant with over 20 years of ORACLE consulting experience.  I worked as a Principal/Senior technical consultant for Oracle Corporation for over 6 years, then as an independent Oracle consultant since 1995.  While at Oracle, I was part of the original product development team for the initial version of Oracle Financials.
Before Oracle, I worked at RAPPORT CORPORATION (formerly Logica Database Products), where I ported the Rapport RDBMS to two of the latest, cutting-edge computers of the day (dating myself..):
IBM PC – DOS, assembly language, lots of floppy disks!
Symbolics – Created Lisp interface,  mouse and windowing capabilities, and user-friendly menus, using object-oriented programming (Symbolics was the original AI computer)!
I received a BS in Computer Science and Engineering from the University of Pennsylvania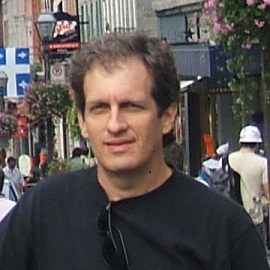 Oracle EBS Customizations
All aspects of CEMLI (Configuration, Extension, Modification, Localization, and Integration)
Oracle Applications Interfaces and API's
Interface to external systems using Oracle's open interface tables and API's.  Examples include:
Invoices
Payments
Bank statements, positive pay
Journal entries
Vendors
Inventory items
HR employees
ORACLE EBS Reports
Create custom Concurrent Manager reports using BI Publisher, Oracle Reports, PL/SQL, or SQL
EBS Forms, Custom Library and Forms Personalization
Create new custom forms integrated with Oracle EBS.  Customize existing forms using the Oracle supported Forms Personalization feature or Custom Library.
Concurrent Manager Tuning
Define concurrent managers and assign concurrent programs, in order to maximize throughout.
Oracle EBS printing issues
Customize printer styles, types, and drivers.  Solve PDF and PASTA printing problems.
BPEL / SOA
Create BPEL processes and deploy as web services in Oracle EBS
Workflow
Create new workflows and customize existing ORACLE EBS workflows.
Performance Tuning
Address performance issues by reviewing:
custom code
optimizer statistics
indexes
concurrent manager setup
How I Work
My consulting engagements can be performed on-site at the client, remotely, or a combination of both.  I work in the New York metropolitan area, and am sometimes able to accept short term travel assignments. Clients often find that having some or all of the work performed remotely can be a cost effective alternative.  Please contact me to discuss the best option for your circumstances.